Professional Dog Training
"Teaching People, Reaching Dogs"
Dogs are cherished members of our families. They add joy to our lives, they love us unconditionally, and they can make us laugh until we cry. But sometimes the communication breaks down, or the understanding was never there to begin with. Don't let things get out of hand. Seek the help of an experienced dog training professional and watch how quickly things turn around!
Contact Nancy for immediate assistance and get your life back today!
Chewing, Barking or Behavioral Issues?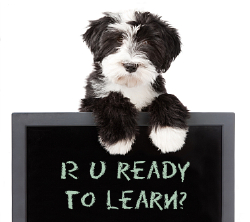 Is your dog chewing up your shoes?
Does he run off with your underwear?
Is he jumping up on your visitors?
Does he seem to be hard of hearing?
As a member of your family you want your dog to be a pleasure to be around.
Instead of your dog doing whatever he pleases, he needs to be shown the behavior you want from him. Whether you have a young pup that you want to put his best paw forward or an existing dog that seems to have lost his manners, let's work together to bring out the best in your dog.
Meet the Trainer - Nancy Covington
The mission of Patapsco Paws is to promote clear communication techniques using consistent, effective training methods that will bring success for both you and your dog.
I'm Nancy Covington, owner and trainer of Patapsco Paws. I will teach you how to train your dog using positive reinforcement. Punishment, harsh corrections or restraints such as choke, prong or shock collars will never be used. You can expect training at Patapsco Paws to not only be productive but fun as well. My goal is to keep dogs out of shelters and in their homes forever.